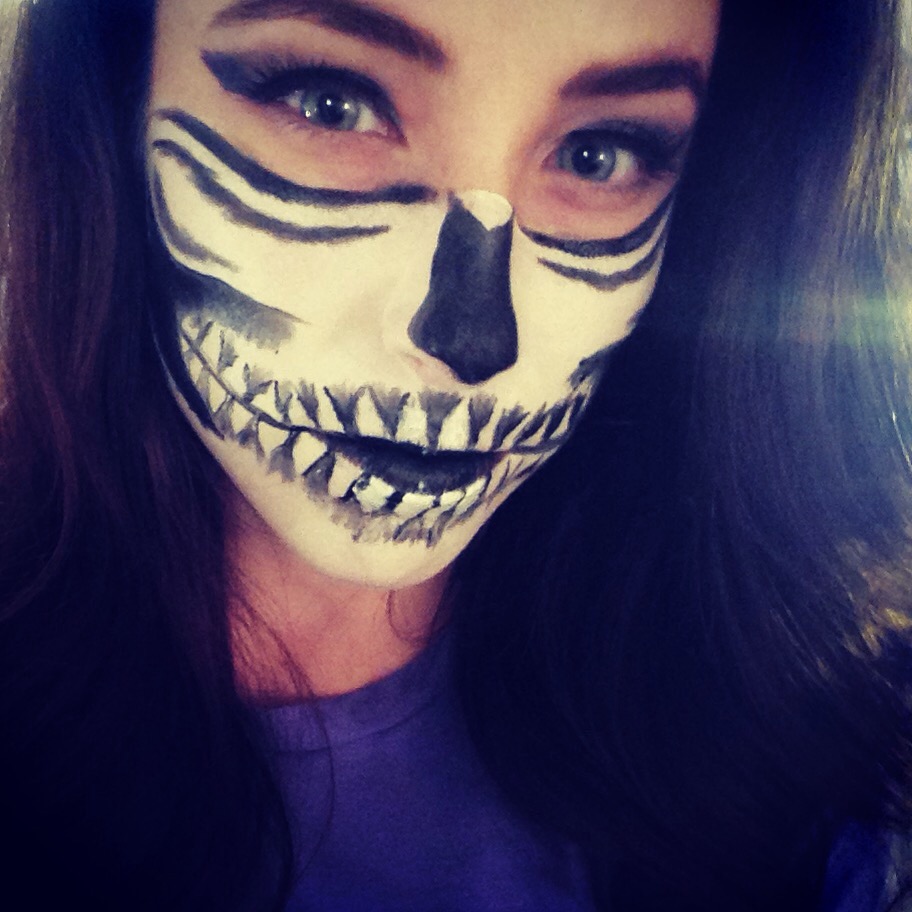 Makeup Used —
White Makeup – only $2.50 each and can be found at nearly any local Halloween store.
Video tutorial I referenced —
Lo Bosworth also has a video up on her YouTube channel but it's for "Sugar Skull Halloween Makeup." Way too pretty and cutesy for what I was going for. I love the dark, hollow look of this particular skull.
Tips & Tricks —
I'm thinking about ditching my previous Halloween costume idea in favor of this makeup look. But Halloween conveniently falls on a Friday this year, so I'm sure I'll have a chance to rock both costumes Friday and Saturday nights. Hope these tips help!
KMK
xx
Thank you for reading! Subscribe on Bloglovin' to stay up to date with the latest posts.