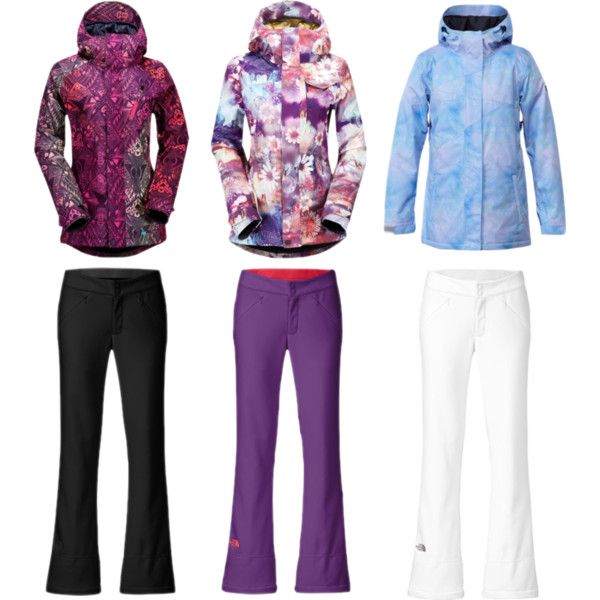 Outfit 1 – Volcom Women's Fawn Jacket | North Face STH Pant
Outfit 2 – Volcom Women's Rate Gore-Tex Jacket | North Face STH Pant
Outfit 3 – DC Women's Fuse 15 Jacket | North Face STH Pant
Just a quick post after my first weekend back on the slopes this season. It was the most gorgeous, clear opening weekend ever. I posted a couple shots from the trip to my Instagram. A large group headed up to Stowe Mountain Resort in several different cars for a fun little snowboard trip. I had the chance to stop by the Burton Flagship Store and Headquarters in Burlington, Vermont. As you have probably noticed from my blog, I have always been a strong supporter of the Burton brand and product line. However, I was truly so disappointed with a customer service experience this past weekend. So much so, that I will probably avoid buying any Burton products moving forward.
I don't want to get into the details of the experience, but I am looking forward to exploring some new snow apparel and gear through other brands. Which leads me to this blog post. I fell in love with these 3 women's snowboard jackets by Volcom and DC. My personal favorite, of course, is the baby blue DC jacket. I am also so obsessed with these North Face soft shell pants. I'm currently using their baby blue snow pants that I have owned since elementary school!! You might remember from my Snowboarding Gift Guide last holiday season, that I love the soft shell pants for boarding. The slim fit is just so comfortable. Really looking forward to making a little splurge for this white North Face pair this year!
Keep an eye out for more Gift Guide 2014 posts as we get closer to the holiday season.
KMK
xx
Thank you for reading! Subscribe on Bloglovin' to stay up to date with the latest posts.